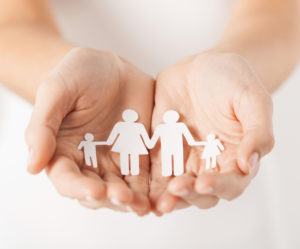 Tuition: $4,499
The Bachelor of Ministry – Rudiments of Family & Emotional Counseling Track is 39 Hours – Total Hours Required 120
Provides students with the education to guide families and individuals especially in the areas of emotions, effective communication, and problem solving.  Students learn to offer support and resolution guidance through a spiritual context.
Prerequisites: High School Diploma or equivalent
Core Curriculum if required – Click here for details
Hours required over the track are made up of life/work/ministry (LWMT) credits, prerequisites and electives.
Required Track Courses:
CC-3303 – Introduction to Psychology
The study for entering students in which the basic therapeutic skills are taught. Focus is placed on skills necessary in all types of Christian applications of Psychology.
CC-3313 – Developing Christian Counseling Strategy
The student will review a whole range of opinions concerning the place of counseling in the local church.  While acquiring a knowledge base for the development of a counseling stratagem in his/her own church, the student will become familiar with the practices and techniques of training others.
CC-3363 – Basic Biblical Counseling
This course provides a helpful introductory look at the principles of biblical Christian counseling based on models found in the books of Genesis and Isaiah.
CC-3373 Counseling the Depressed
This course addresses the source, recognition, effects, and treatment of depression from a biblical perspective.
CC-3383 – Counseling for Self-esteem
In order to establish a healthy self-esteem, one must know the difference between healthy and unhealthy self-images. This course offers counseling techniques for helping those with imbalances in the area of self-esteem.
CC-33143 – The Christian Response to Suicide
A course that presents the medical, ethical, legal, and personal arguments for choosing life rather than death. The contributors in the text are active in Chicago's Center for Bioethics and Human Dignity and represent a broad professional and evangelical perspective on this crucial issue.
CC-33153 – Christian Counseling I
This course offers a wealth of up-to-date information in the Gary Collins style. It is a course offering examinations of basic therapeutic skills and practices. The student will learn how to listen and observe in order to let the counselee express inner thoughts and blockages.
CC-33163 – Christian Counseling II
A continuation of Christian Counseling I
CC-33183 – Short Term Marriage Counseling
This is a course that is for the professional helper. It provides a model for short-term marriage counseling which is biblical, practical, and compassionate. Evaluations of five major approaches to marriage counseling are included as an appendix of the text.
CC-33213 – Recovering from the Past Through Prayer
This course offers a practical and prayerful guide to healing the hurt that may have occurred in the eight stages of life as described by psychologist Erik Erikson.
CC-7224 – God's Healing for Damaged Emotions
At some point in ministry, every pastor and Christian counselor will find himself in counseling situations.  This course approaches several delicate areas of counseling from an empathetic and compassionate perspective.
CER-2043 – Counseling Troubled Teens
This course is designed to be a guide for those in training for pastoral ministry and youth work, as well as a practical resource for women and men involved in ministry with teens and their families. It offers information about the important role clergy serve in the mental health care of families with teens.
TH-31133 – Theology of Counseling Families
This course contains useful summaries of the Jewish, Catholic, Protestant, and secular perspectives on marriage, family, divorce, reproductive technologies, division of domestic responsibilities, and the relation of family to government. It discusses approaches from these four perspectives to family ministry with children and youth, single parents, stepfamilies, families of gays and lesbians, the elderly, abusive families, and bereaved families.