CONGRATULATIONS TO:
Brian Fowlkes – Master of Ministry: Theology, March 2017
James Watkins – Bachelor of Ministry: Biblical Studies, March 2017
Scott Formosa – Master of Ministry: Theology, March 2017
Dr. Tanyi Eyongetah – Doctorate of Theology, January 2017
Join us in thankful prayer to the Lord for the following NEW STUDENTS. We pray Lord, that You grant them strength and favor as they study. Bless them as they continue to learn YOUR WAYS.
Lita Marie Milord – Crestview, FL
Frederick K. Johnson – Silver Springs, MD
Wanda R. Ratliff – Edgewood, MD
Dilcia Melissa Brooms – Orange, NJ
Frederick L. Russell – Edmond Alberta Canada
Anthony Darnell Traylor – Middletown, DE
Theodore J. Farrow – Kinston, NC
Bertha Colbert – Charlotte, NC
Darlene Pasquariello – Terryville, CN
Rodney Dover – Charleston, MO
Noe Jean-Baptiste – Dix Hills, NY
Micheline Jean-Baptiste – Dix Hills, NY
Randall L. Tipton – Eunice, NM
---
FREEDOM BIBLE COLLEGE & SEMINARY
is proud to congratulate
Dr. Audrie L. Sifuentes
on the completion of her
Doctor of Ministry Degree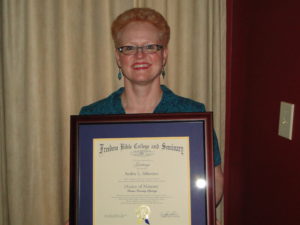 ---
Welcome to our New Branch
---
2016 Graduation Ceremonies

Congratulations Graduates of Eastern Bible Institute of FBCS – Sunday, June 5, 2016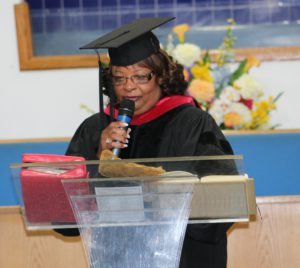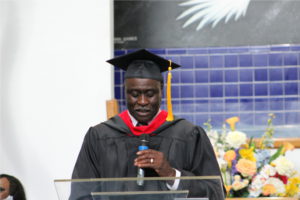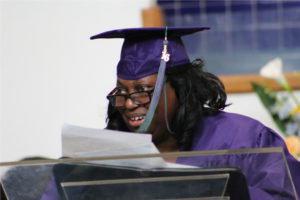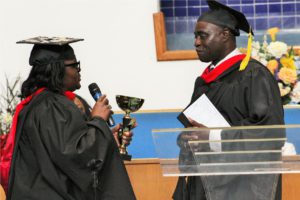 We would love to share pictures from other Branches and Students celebrating this pivotal occasion!
Please email them to fbcs@freedom.edu