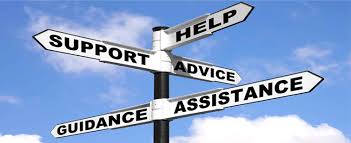 Tuition: $7,500
This is a biblical doctorate designation, it is not equivalent to an academic PhD.
The Doctorate of Ministry – General Christian Counseling Track is 32 Hours – Total Hours Required 184
Prerequisites: Master's Degree and a Doctoral Dissertation
Core Curriculum if required – Click here for details
Hours required over the track are made up of life/work/ministry (LWMT) credits, prerequisites and electives.
Required Track Courses:
CC-7214 – Intrinsic Healing II
When the world makes no sense there are biblical solutions for struggles with depression, anxiety, panic, addictions and guilt.  Solutions lie in the development of basic undeveloped tasks that you may have failed to complete when growing up and tasks that bring changes that heal.  Offers help in taking on the likeness of the one that created you.
CC-7234 – Christian Counseling Concepts
The student will learn to explain and identify the objections of those who are psychologically oriented.  Basic counseling concepts will enable the student to teach others these principles.
CC-7244 – Christian Marital Counseling
Emphasis will be placed on the use of the Bible in counseling with direct application to a variety of counseling situations, especially geared toward solving marriage problems.
CC-7254 – Supervision of Pastoral Care
A course designed to help the pastor or counselor supervise those assigned to pastoral care duties such as lay counseling.  Many churches have a staff of pastoral care personnel.  This course will help to guide these lay people in the right direction.
CC-7294 – Family Ministry
This course includes the definition and role of a family, a biblical perspective, the general shape of family ministry in the church, how a church becomes a "family," effective administration, and specialized aspects.
CC-7264 – Dissertation Phase I
CC-7274 – Dissertation Phase II
CC-7284 – Dissertation Phase III